Image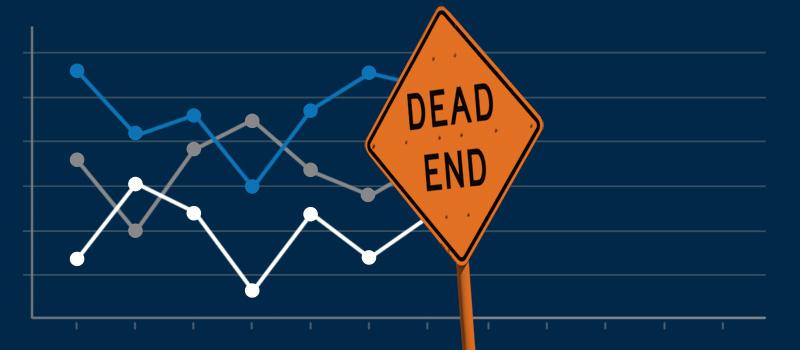 Focus on: Why is it hard to know how pandemic relief money was used?
More than 15,400 pandemic-related awards worth $33 billion have meaningless descriptions of how the money was spent. Read about how we're working to make it easier for the public to know where their tax dollars are going.  Learn more in our report.
Image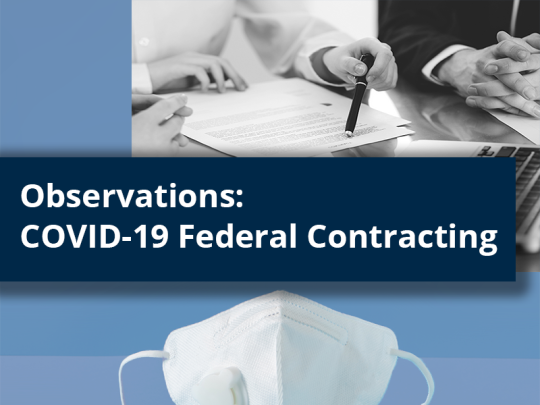 How was federal contracting impacted by the pandemic?
The federal government awarded $28 billion in pandemic response contracts between April 1, 2020 and September 30, 2020. Some of that went to contractors who had never worked for the government before. How well did they perform? Learn more in our report.
Image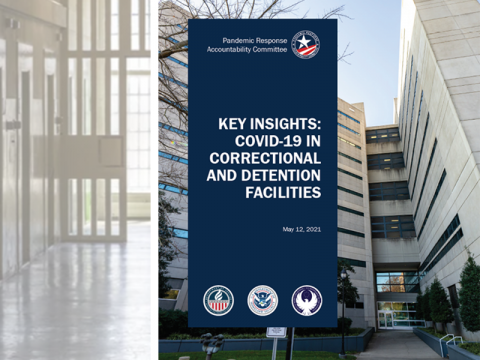 Controlling the spread of COVID-19 in prisons
Prisons and detention facilities are high-risk environments for COVID-19 outbreaks and deaths. How did federal agencies handle the pandemic in those environments? Read the report to find out more.
Report to Congress: October 2020 through March 2021
See highlights and view the full report on our efforts to promote public transparency and ensure coordinated oversight of more than $5 trillion in pandemic response spending.
Top Challenges in Pandemic Relief and Response
This report identifies four new challenges faced by federal agencies as they manage the distribution of $3.5 trillion in pandemic-related funding. It also outlines the work being done by the Offices of Inspectors General to detect and prevent fraud and misuse of the funds.
COVID-19 Testing Report
This report examines COVID-19 testing efforts for six federal health care programs during the first seven months following the declaration of a public health emergency in the United States. Published by the PRAC Health Care Subgroup, the report takes a detailed look at testing data in each of the programs that, when combined, provide benefits or care for about 64 million individuals. Get the details here.
Agile Products Toolkit for federal, state and local oversight agencies
This toolkit identifies and defines four primary situations where your office may want to consider using an agile product. Consider these guidelines, best practices and lessons learned while conducting, completing, and issuing reports or other work products.
Gaps in CARES Act Data Sources and How to Close Them
A commissioned study that identifies gaps in federal data sources and how we can close them to improve the quality of the information we provide to the public.
PRAC Strategic Plan
Our Strategic Plan details how we will serve the American public by promoting transparency and the coordinated oversight of the Federal Government's coronavirus response to prevent and detect fraud, waste, abuse, and mismanagement.