Looking for COVID-19 information for your state?
Find your state's COVID-19 resources website, or learn more about local program management with data stories.
Connect with Federal Oversight Professionals
Get help producing oversight reports with our agile toolkit, or connect with the PRAC or other Federal IGs.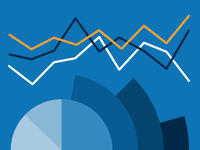 Stories about State and Local Spending and Programs
For families without home internet, schools and libraries with the internet have been lifelines for connecting students to their online classes. The Emergency Connectivity Fund, a new program created by the American Rescue Plan Act in March 2021, is providing a total of $7 billion to schools and libraries to pay for laptops, tablets, modems, Wi-fi hotspots, routers, and other broadband devices.
School closures and online learning during the pandemic have led to many students' falling behind in their schoolwork. To help K-12 schools respond, states received Elementary and Secondary School Emergency (ESSER) grants totaling $189.5 billion. The states are distributing the funding to public, private, and charter schools to address a range of students needs.
Inglewood, California, hosts the big game on Sunday. Businesses, schools, and other recipients in the city got at least $450 million in pandemic relief. Here's a quick read on where some of it went.
Tools and resources for state & local oversight professionals
Agile Products Toolkit

A set of guidelines, best practices, and lessons learned to consider while conducting, completing, and issuing reports or other work product.

Fraud Risk Inventory for the CDBG and ESG CARES Act Funds  

The Community Development Block Grant (CDBG) and Emergency Solutions Grants (ESG) provides grants to states and local governments to prevent, prepare for, and respond to the spread of COVID-19. Read more about our Fraud Risk Inventory for both programs in a report provided by the Department of Housing and Urban Development.

Guidance on the State and Local Fiscal Recovery Fund (SLFRF)

Guidance from the Department of Treasury on SLFRF, which delivers $350 billion to state, local, and Tribal governments across the country to support their response to and recovery from the COVID-19 public health emergency.

Lessons Learned

Reports and other communications highlight lessons learned arising from programs and operations related to economic crises and other disasters, including the coronavirus pandemic.
Coronavirus Relief Fund (CRF) Data
CRF Interactive Dashboard

Drill down to find details about local projects funded by CRF.

CRF Interactive Map

Select the Coronavirus Relief Fund data set and see the connections between CRF prime recipients and their subs.
Read and Share State and Local Oversight Reports