07/07/2022
Image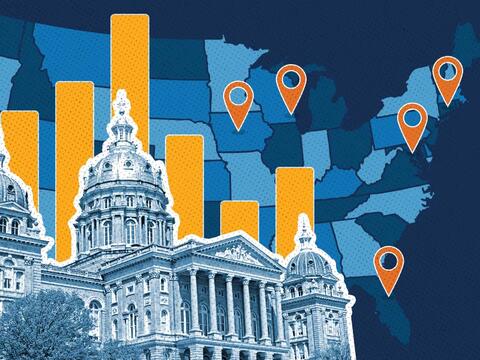 We've added even more data to our website and it comes with stories about how federal money is being spent. Our new data series will highlight how some of the more than 30,000 recipients — state, local, territorial and Tribal governments  — are spending money received from the $350 billion State and Local Fiscal Recovery Fund (SLFRF), according to their 2021 Recovery Plans.  Each story will explore projects across the country that expand existing programs and services, and fund new and innovative ideas to address issues in communities such as homelessness and work force development. 
Recipients can spend SLFRF money on a broad range of activities. Here are some examples: 
Replacing revenues lost as result of the pandemic, allowing governments to avoid budget cuts and maintain essential government functions
Supporting public health and economic responses, such as expanding access to vaccines or providing small business support
Providing premium pay for essential workers
Investing in water, sewer, and broadband infrastructure
See how cities and counties in your state are spending their SLFRF money on our SLFRF data dashboard. For a preview of our new series read our data story and explore the story map. 
If you'd like us to include a project being funded by your local government, please email us with details and we'll be in touch.
Be on the lookout for the first in the series that will feature pilot programs developed by local governments.
Page last modified:
11/06/2023