06/08/2022
Today, Michael E. Horowitz, Chair of the Pandemic Response Accountability Committee (PRAC), announced the release of an update to Lessons Learned in Oversight of Pandemic Relief Funds with five additional lessons. This is the PRAC's first update to the foundational report first issued in September 2021, which probes two key questions: Has pandemic spending been effective? If not, what needs to change?
Image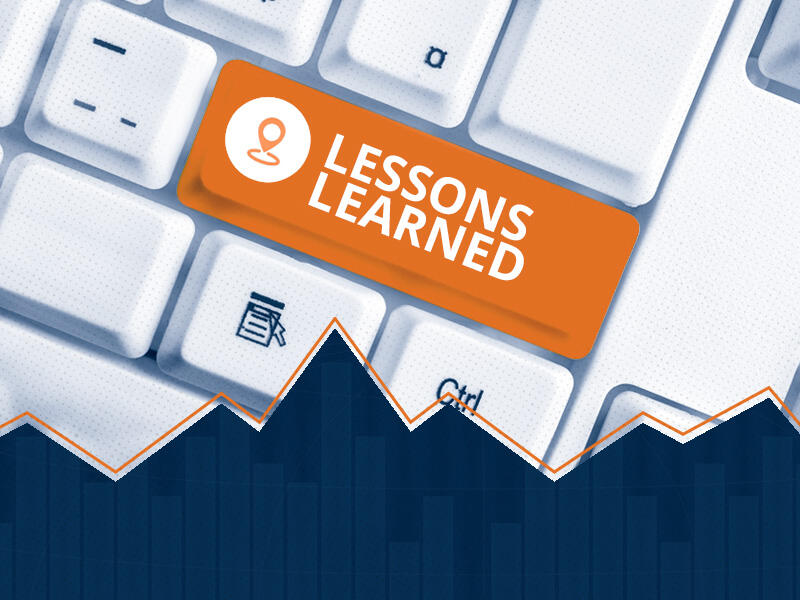 "We've worked with dozens of Inspectors General across the federal government to examine whether the more than $5 trillion in pandemic relief money was spent appropriately and reached those it was intended to help," said Chairman Horowitz. "We've learned that sacrificing internal controls for speed put this money at higher risk for fraud. We've learned other critical lessons, too, about data access, government-wide collaboration, transparent reporting requirements, and more." Read the full report. 
The PRAC's original Lessons Learned in Oversight of Pandemic Relief Funds promised new lessons learned as they arise. This is the first update to the original report and includes five additional lessons:
LESSON #6: Allocate Funding Based on Need
For instance, the allocation of rental assistance was based on population rather than need, and state and local governments had to spend at least 30 percent of their first-round allocation by September 30, 2021. If they didn't, the Treasury Department could take back any unspent funds and reallocate them to other states that had spent at least 65 percent of their initial allocation. As a result, less populated states struggled to meet the 30 percent threshold because they either received too much money or had an insufficient number of renters.
LESSON #7: New Programs Need More Outreach to Increase Public Awareness and Participation
Despite the advantages of the Emergency Broadband Benefit program that helped low-income households connect to the internet during the pandemic, public awareness and enrollment remained low during the life of the program.
When the program expired at the end of December 2021, only 20 percent of eligible households had participated. View our December 2021 roundtable, Connecting in a Crisis.
LESSON #8: Watchdogs Need Access to Data to Find Fraud
Data analytics enables watchdogs to look for trends, patterns, and anomalies, but only if they can obtain comprehensive and timely data about the programs they oversee. In some cases, this has been difficult and resulted in the unprecedented action of issuing subpoenas to obtain pandemic-related data.
LESSON #9: Collaboration Is Critical to Oversee Pandemic Relief Programs
To help coordinate the programs created or funded by the American Rescue Plan Act, the Biden Administration established a dedicated implementation team that has held more than 25 "Gold Standard" meetings between federal agency officials, Offices of Inspectors General, the PRAC, and the Office of Management and Budget (OMB). These meetings enable officials to fine-tune pandemic relief programs before they launch, building in lessons learned that can reduce fraud and improve program effectiveness.
LESSON #10: Better Reporting Is Needed to Track Pandemic Relief Spending
The way federal relief dollars flow through the system can make them difficult to track through prime recipients and sub-recipients. As the number of layers increase, the ability to follow the funds decreases. The public deserves to know exactly where their tax dollars are going, and OMB is now exploring better ways to report all levels of spending data. Read our Data Story, "How to make sense of prime recipient and sub-recipient data."
Read the full report to learn more about all ten Lessons Learned in Oversight of Pandemic Relief Funds.
###
The PRAC was established by the CARES Act to promote transparency and support independent oversight of the funds provided by the CARES Act and other related emergency spending bills. In addition to its coordination and oversight responsibilities, the PRAC is tasked with supporting efforts to "prevent and detect fraud, waste, abuse, and mismanagement [and] mitigate major risks that cut across program and agency boundaries."
If you have additional questions, please contact Lisa Reijula at lisa.reijula@cigie.gov
Page last modified:
08/10/2022