11/09/2021
With high unemployment, shortages of goods and services, and unprecedented funding in government programs, the global pandemic caused by COVID-19 created an environment ripe for fraud. The rapid rate of distributing funding for pandemic-related programs weakened or completely stopped many controls designed to prevent fraud. In addition, social distancing requirements made on-site monitoring by HUD officials more difficult. As a result, there has been a substantial increase in the number of criminals attempting to defraud government programs throughout the pandemic.
Image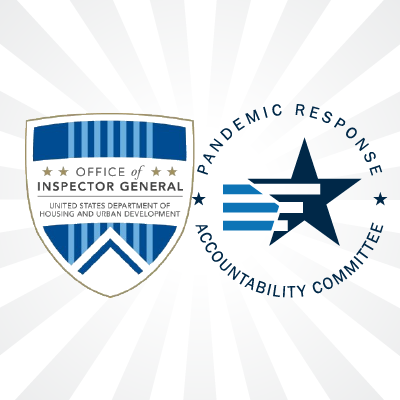 To limit fraud, we partnered with the U.S. Department of Housing and Urban Development (HUD) Office of Inspector General (OIG) to help protect two HUD programs by identifying 31 different fraud schemes criminals could use. The Community Development Block Program (CDBG) and the Emergency Solutions Grant Program (ESG) received a total of $9B in supplemental funding from the Coronavirus Aid, Relief, and Economic Stability (CARES) Act. To understand how significant this additional funding is, the ESG program's $4 billion is equal to the previous 14 years' funding, combined. This massive increase has made the program an attractive target for fraudsters. 
In a recent report, HUD OIG and the PRAC classified these 31 fraud schemes into two categories: 
Asset misappropriation, which is the misuse of a company's or client's assets for personal gain. An example of asset misappropriation is the addition of a person to a company's payroll who doesn't work for that company. Another example is an individual submitting requests for reimbursement for employees who either don't exist or are not on payroll – often referred to as "ghost employees."
 
Corruption - One example of corruption is kickbacks, which happen when contractors make undisclosed payments to employees of subcontractors in exchange for inflating costs. Many recipients of HUD funds rely on numerous subcontractors for services and/or materials, increasing the possibility of kickbacks during the pandemic due to the increase in funding and recipients.
How we support the oversight community to prevent fraud
By documenting these different fraud schemes, HUD OIG and our team discovered insights that we can share with agencies that are reviewing fraud cases in other pandemic relief programs. We also provided recommendations to HUD on how to strengthen anti-fraud controls for the two HUD programs, and systemically prevent these fraud schemes—and others—from occurring. 
The PRAC and its 22 member Inspectors General work together to oversee more than 300 programs that received funding for pandemic response. Partnering with our members, like HUD OIG, we can assess programs for risk and share these fraud schemes and lessons learned so that federal leaders know what to look for when monitoring pandemic relief programs.
More about the two HUD programs in this report
The Community Development Block Grant (CDBG) program received $5 billion. CDBG funds distributed to states, cities, and counties can be used for:
public service activities (testing, diagnosis, or treatment of COVID-19)

housing related activities 

public improvements 

other approved activities 
The Emergency Solutions Grant (ESG) program received $4 billion. These funds can be used to assist people to quickly regain permanent housing after experiencing a housing crisis and/or homelessness. 
Page last modified:
08/10/2022