PRAC Staff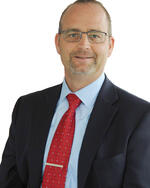 Robert A. Westbrooks
Executive Director
Robert A. Westbrooks was appointed Executive Director of the Pandemic Response Accountability Committee (PRAC) on April 27, 2020. Mr. Westbrooks has spent 26 years in public service focusing on accountability and anti-fraud activities, serving the last 5 years as Inspector General for the Pension Benefit Guaranty Corporation conducting independent oversight, audits, and investigations to help protect the retirement benefits of 35 million American workers and retirees.
A former U.S. postal inspector, Mr. Westbrooks has served in leadership roles in several federal oversight agencies including the U.S. Small Business Administration Office of Inspector General (OIG), U.S. Department of Transportation OIG, U.S. Postal Service OIG, and National Archives and Records Administration OIG. At the SBA OIG, Mr. Westbrooks served as Deputy Inspector General and acting Assistant Inspector General for Audits.
Mr. Westbrooks is an attorney, certified public accountant, certified internal auditor, certified information systems auditor, and spent 21 years as a federal criminal investigator. From 2016 to 2020, Mr. Westbrooks served as chair of the Professional Development Committee of the Council of the Inspectors General on Integrity and Efficiency (CIGIE) and as a member of the CIGIE Executive Council. He is a frequent speaker and author on the topics of oversight, enterprise risk management, and leadership.
Contact: PRACinformation@cigie.gov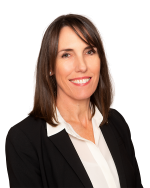 Linda S. Miller
Deputy Executive Director
Linda S. Miller was appointed to Deputy Executive Director of the Pandemic Response Accountability Committee (PRAC) on May 19, 2020. Ms. Miller has over 15 years of experience in fraud risk management. She most recently served as a principal at Grant Thornton LLP, where she led the firm's industry-leading Fraud Risk Management practice. In this capacity, she led the firm's 150+ certified fraud examiners, fraud investigators and forensic auditors across both the public and commercial sectors. Ms. Miller also provided strategic consulting to agencies and companies seeking to improve their fraud risk mitigation efforts, including designing and implementing enterprise-level antifraud programs.
Ms. Miller previously served for 10 years as Assistant Director at the Government Accountability Office (GAO), where she led teams of analysts in evaluating fraud, improper payments and internal control in programs at a wide variety of federal agencies. Ms. Miller led the development of GAO's Framework for Managing Fraud Risks in Federal Programs from its inception; worked with Congressional staffers to help draft the Fraud Reduction and Data Analytics Act of 2015; helped draft OMB Circular A-123; and served on the task force developed the Committee of Sponsoring Organizations of the Treadway Commission (COSO) Fraud Risk Management Guide. Ms. Miller is a highly skilled public speaker and routinely speaks at conferences about fraud risk management and fraud analytics.
Contact: PRACinformation@cigie.gov
Brooke Holmes
Associate Director of Oversight and Accountability
Rehana Mohammed
Associate Director for Transparency
Lisa Reijula
Associate Director Outreach and Engagement
Cedric Campbell
Chief Counsel
Harsha Vakkalanka
Chief Information Officer
Brien Lorenze
Chief Data Officer